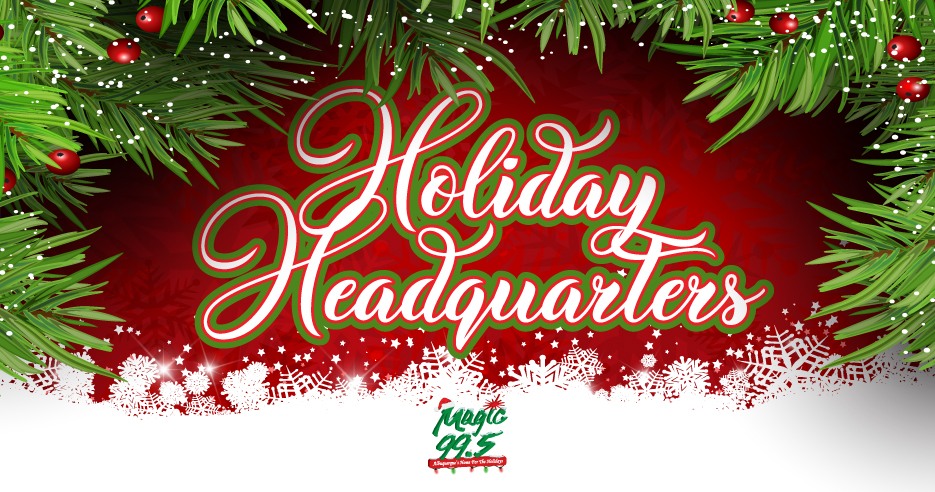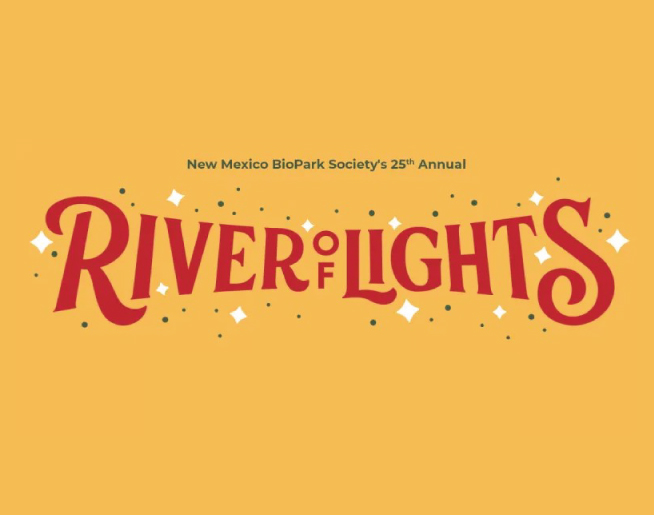 RIVER OF LIGHTS
Experience millions of glowing, sparkling lights and over 150 dazzling light displays, animated sculptures, and a synchronized music light show at New Mexico's largest walk-through holiday production.
Each November – December at the ABQ BioPark Botanic Garden
---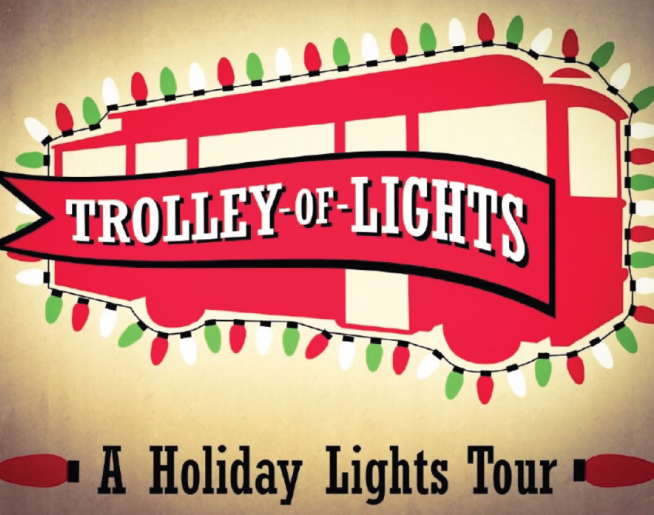 TROLLEY OF LIGHTS
Tis the Season for Christmas trees, luminarias, nutcrackers, eggnog and holiday lights! ABQ Trolley Co. presents: Trolley of Lights – a holiday lights tour. Join ABQ Trolley Co.as they head out to see Albuquerque's holiday lights aglow. The tour departs from Hotel Albuquerque at Old Town and includes highlights like Old Town Plaza Christmas tree and decorations, Rio Grande Blvd., and Village of Los Ranchos de Albuquerque. For info, hit up https://www.tourabq.com/abqtrolley
---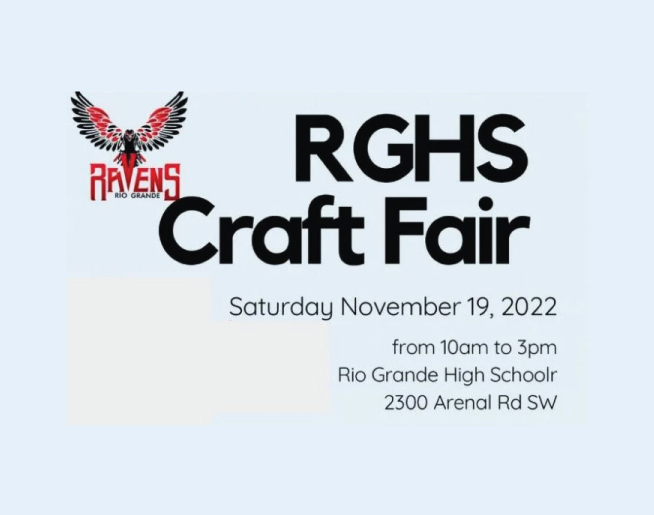 RGHS CRAFTS FAIR
Sat • Nov 19 • 10:00 AM – 3:00 PM
Rio Grande High School – 2300 Arenal Rd SW
Come and help support the Rio Grande Ravens! Many vendors with possible Christmas gifts.
---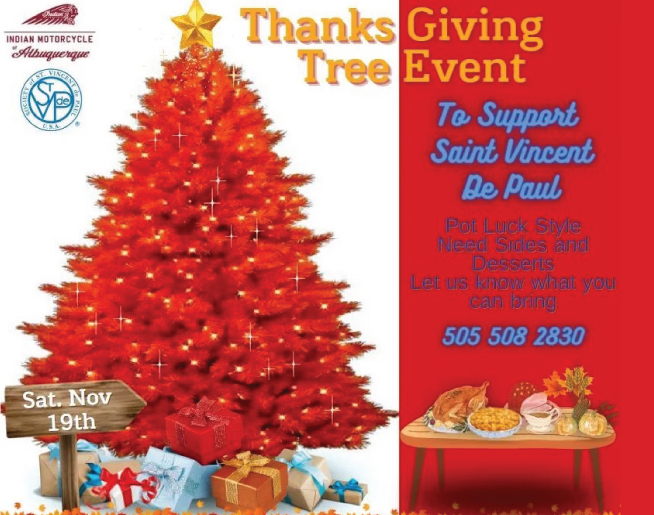 THANKSGIVING TREE EVENT
Sat • Nov 19 • 12:00 PM – 3:00 PM
Indian Motorcycle of Albuquerque – 4509 Alameda Blvd NE
Join us Saturday November 19th, to celebrate Thanksgiving with great food and even better company! We will be supporting 40 children and picking a child's name from the Giving tree to donate a wishlist item for Christmas, please return your gift by Friday December 2nd.
Help us to give !!
We will be having a Pot Luck. We will bring the Turkey and Ham and you bring the sides and desserts, contact us to sign up for a dish.

---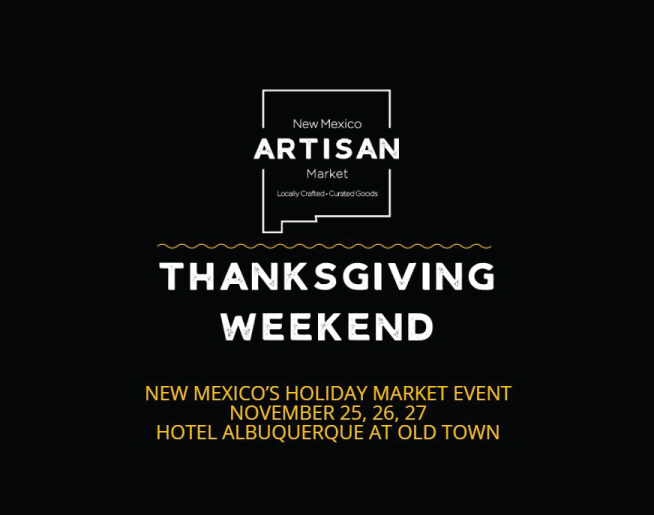 NEW MEXICAN ARTISAN MARKET
Nov 25-27 • 11:00 AM – 5:00 PM
Hotel Albuquerque -800 Rio Grande Blvd. NW
A newer addition to the vibrant New Mexico marketplace scene, this event creates a space where local artisans can gather together and showcase their custom crafted products and goods. The event's mission is to expand and build the creative economy of New Mexico by supporting and promoting the local creative talent.
---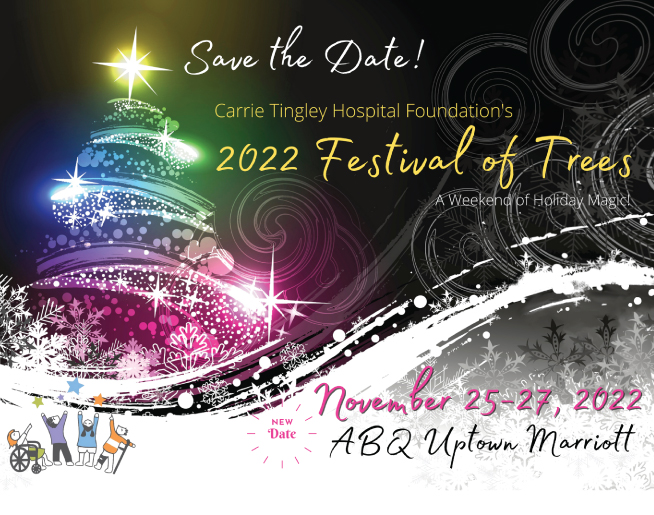 FESTIVAL OF TREES
Nov 25-27 • 12:00 PM – 5:00 PM
Marriott Hotel – 2101 Louisiana Blvd. NE
The Festival of Trees is a weekend celebration of the children served by the Carrie Tingley Hospital Foundation. With over 80 uniquely decorated trees and a variety of center pieces and wreaths on display and available for purchase, the Carrie Tingley Hospital Foundation's Festival of Trees is the largest in New Mexico. Complimentary coffee, hot cocoa, kid-friendly crafts, live entertainment and pictures with Santa are provided for children young and old.
---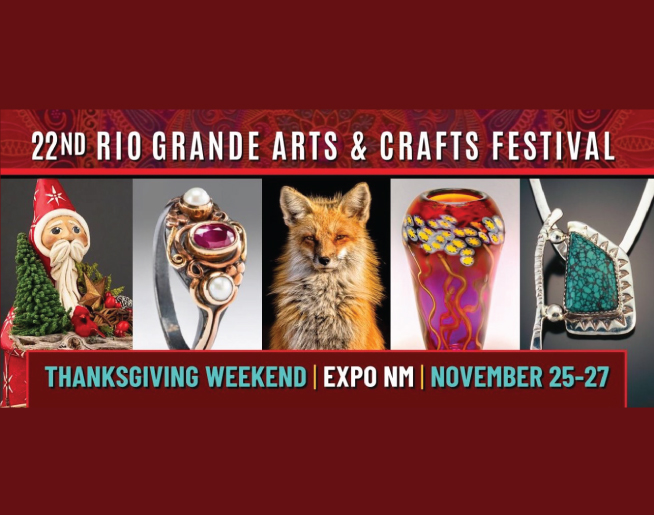 RIO GRANDE ARTS & CRAFTS FESTIVAL HOLIDAY SHOW
Nov 25-27
EXPO New Mexico – 300 San Pedro Dr. NE
Kick-off your holiday shopping and ease into the season at the Rio Grande Arts and Crafts Festival! Every November, this renowned festival comes to life at EXPO New Mexico to shake things up during the busiest shopping weekend of the year. Here, you'll find the most memorable and original gifts for everyone on your list.
---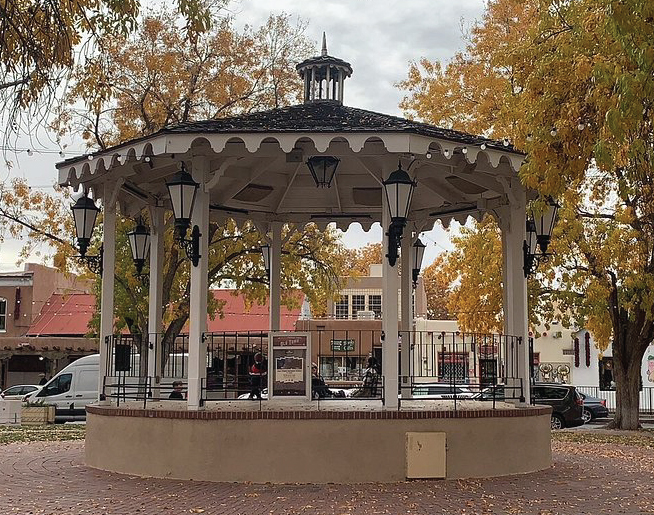 OLD TOWN HOLIDAY STROLL
Fri • Dec 02 • 5:00 PM
Old Town Plaza
There's no better place to experience the magic of the holiday season than Historic Old Town for the annual Old Town Holiday Stroll. Live entertainment will fill the streets as you sip on hot chocolate and get your holiday shopping done. Be sure to take advantage of discounts and specials offered during this jolly event by local businesses, restaurants, and museums in the area.
---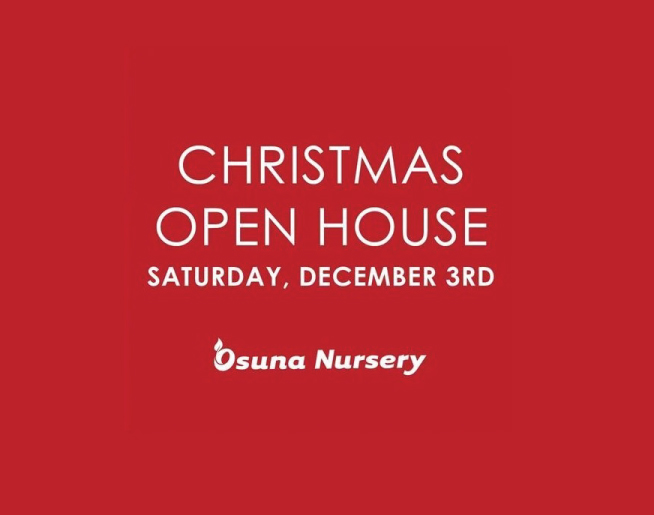 CHISTMAS OPEN HOUSE
Sat • Dec 03 • 9:00 AM – 5:00 PM
501 Osuna Rd NE
Osuna Nursery's Christmas Open House is the yearly event you don't want to miss!
– Exclusive seasonal discounts
– Lap Dog Rescue (11am-2pm)
– Complimentary drinks & light bites
---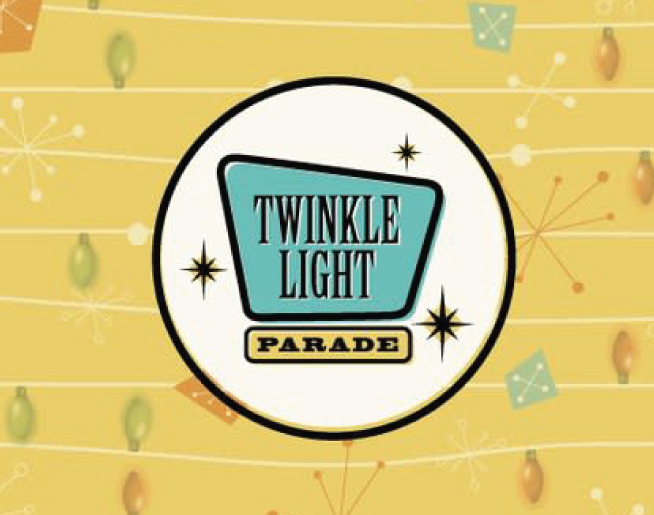 TWINKLE LIGHT PARADE
Sat • Dec 03 • 5:15 PM
Nob Hill Central Ave. S.E.
One of Albuquerque's brightest celebrations, the Twinkle Light Parade is a family-friendly holiday event. Featuring hundreds of floats, marching bands, cars, bikes and of course, Mr. Claus, this parade rolls through Historic Nob Hill on Central Ave.
---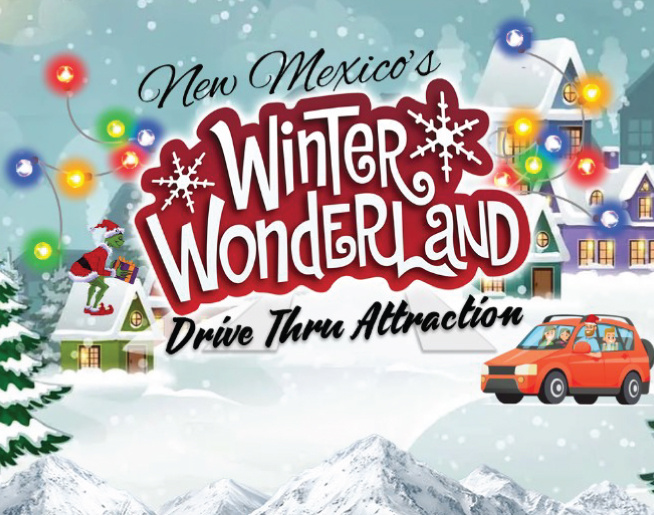 WINTER WONDERLAND
New Mexico's #1 winter holiday attraction returns for the 2022 season at EXPO NM! Winter Wonderland is a Drive Thru Holiday Experience, combining the holiday spirit and New Mexico culture into a safe, family-friendly winter attraction. Now featuring a full walk-thru tour in Villa Hispana, Winter Wonderland features live actors, local vendors, hot cocoa, delicious food options and even a chance to get a photo with Santa Claus himself!
---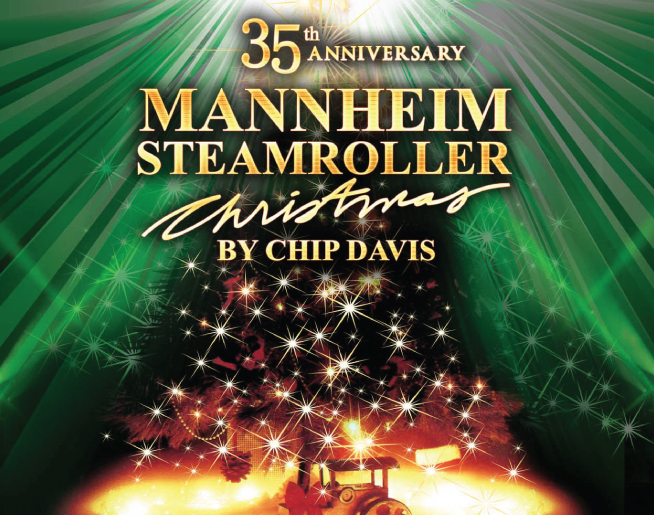 MANNHEIM STEAMROLLER
Wed • Dec 07 • 7:30 PM
Popejoy Hall
Chip Davis, founder and creator of Mannheim Steamroller, will celebrate the 35th Anniversary of his annual Christmas concert tour, making it the longest running consecutive concert tour in the entertainment industry!
---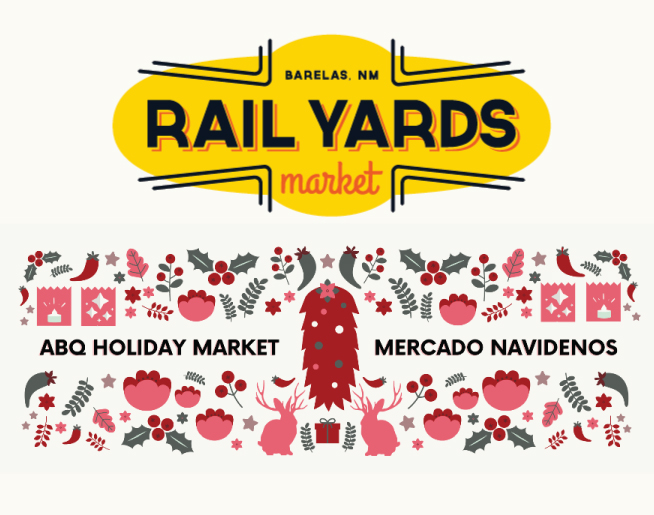 ANNUAL RAIL YARDS HOLIDAY MARKET
Dec 10-11 • 10 AM -4 PM
Rail Yards Market – 777 1st Street SW
Keep your holiday shopping local! This event brings together food, art, and music together for the Holidays. Sample New Mexico's finest cuisine, peruse all the local gifts, create some fun in the Children's zone, participate in our famous ornament exchange, and give back to your community at our donation station. Nearly 200 vendors of made-from-scratch delicious food and quality handmade crafts will convene for Albuquerque's locavorian spirit this year for the annual Holiday Market.
---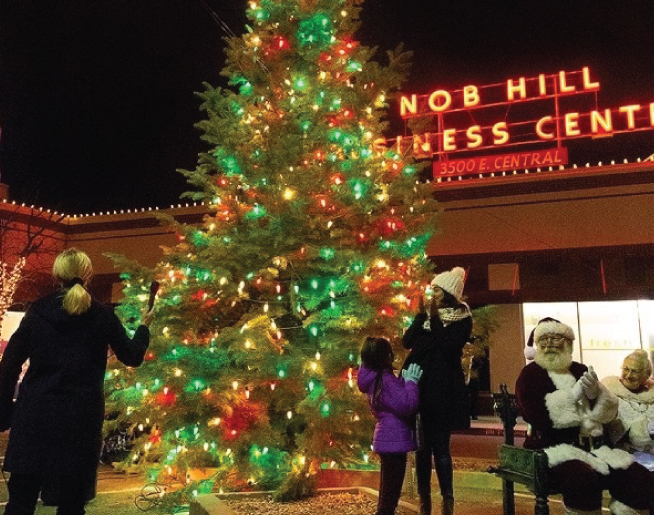 NOB HILL SHOP AND STROLL
Bundle up the kids and bring them to the Nob Hill Shop and Stroll on Central Ave. between San Mateo and Girard on the first Thursday in December at 5:00 pm. to support local shopping, food, family entertainment, and photos with Santa.
---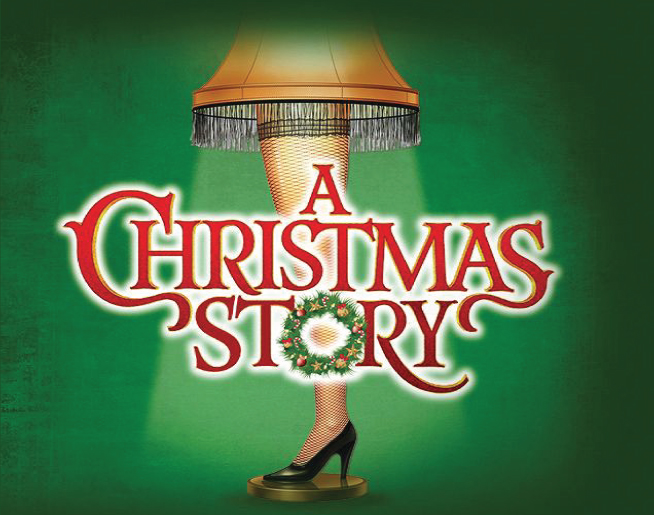 ALBUQUERQUE LITTLE THEATER
Come and get in the Christmas spirit while you check out amazing performances and special events intended to delight kids and adults of all ages. You are sure to find a spectacular holiday play for the family to enjoy at Albuquerque Little Theater. A Christmas Story will be playing December 2 – 24, 2022.
---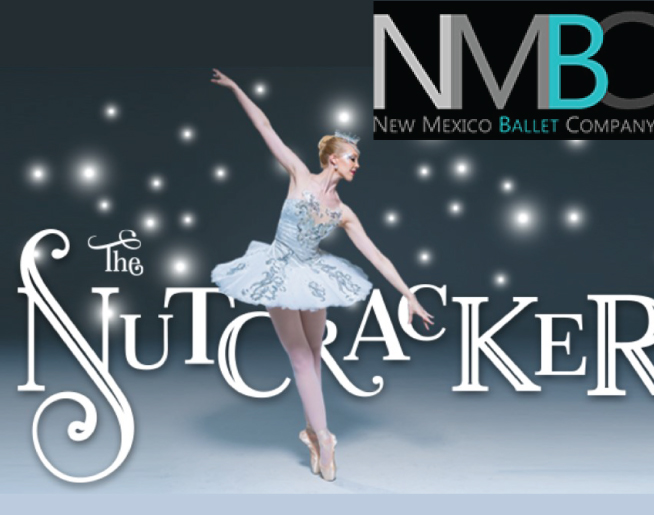 THE NUTCRACKER
The New Mexico Ballet Company will be perfoming the Nutcracker at Popejoy Hall November 26, 27, and December 3 and 4, 2022. Secure your tickets early to see this popular ballet.
---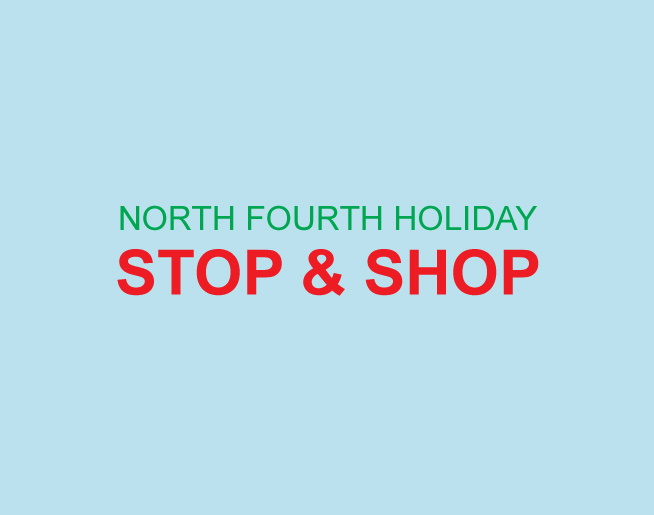 STOP & SHOP
North Fourth Street, Los Ranchos de Albuquerque
Featuring more than 20 businesses and restaurants along North Fourth Street NW, this event provides the perfect opportunity to shop for the holidays. Enjoy local holiday specials, unique gifts, entertainment and sweet treats. Don't forget to include lunch or dinner at any one of the participating restaurants on North Fourth! Participating businesses will offer discounts, prizes, refreshments, entertainment, free gifts and other great shopping incentives. Drop in any participating business and pick up your map and plan your shopping experience. All December long.
---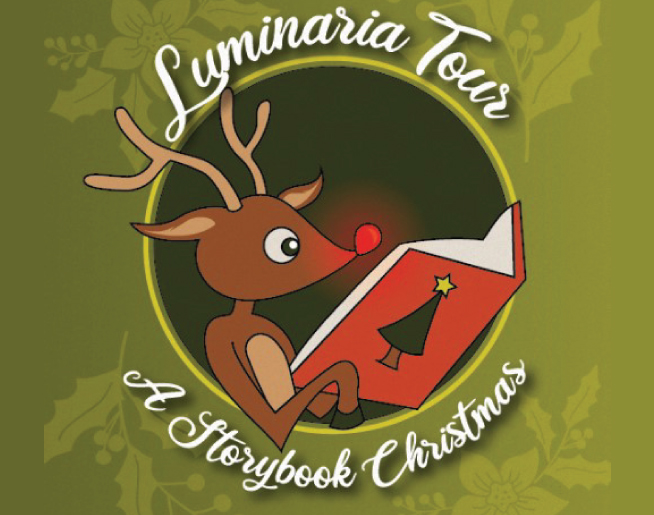 Take a magical ride with ABQ RIDE on its Annual Luminaria Tour. Enjoy this annual New Mexican tradition without worrying about parking, driving through snow, or traffic delays. The tour, which begins and ends at the Albuquerque Convention Center, takes approximately 45 minutes and travels through Old Town and the nearby neighborhoods.
Each December. For info, hit up http://www.luminariatour.com/
---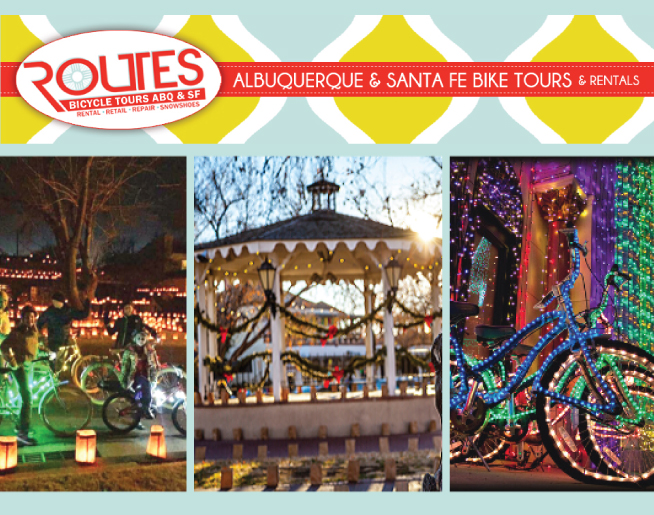 Join Routes Bicycle Tours as they take you through the heart of Albuquerque, down luminaria-lined avenues in Old Town and past some of the most impressive light displays in the Southwest. Their unique and intimate bike tours are the perfect way to experience the holiday sights, sounds, scents, and magic of New Mexico without the traditional headaches of heavy traffic and slow moving lines. For info visit http://routesrentals.com/tours/lights-bikes-holiday-tour/
---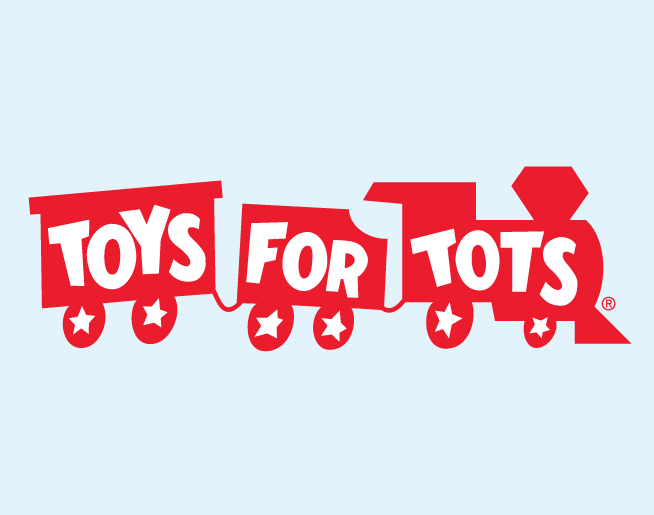 TOYS FOR TOTS
Albuquerque Square Dance Center – 4915 Hawkins St NE
Your Donation Gives Less Fortunate Children Hope and a Reason to Believe in Their Future. Help Toys For Tots Bring Joy and Hope to Less Fortunate Children Across the Country! Toys For Children in Need. 627 Million Toys Gifted. Founded in 1947.