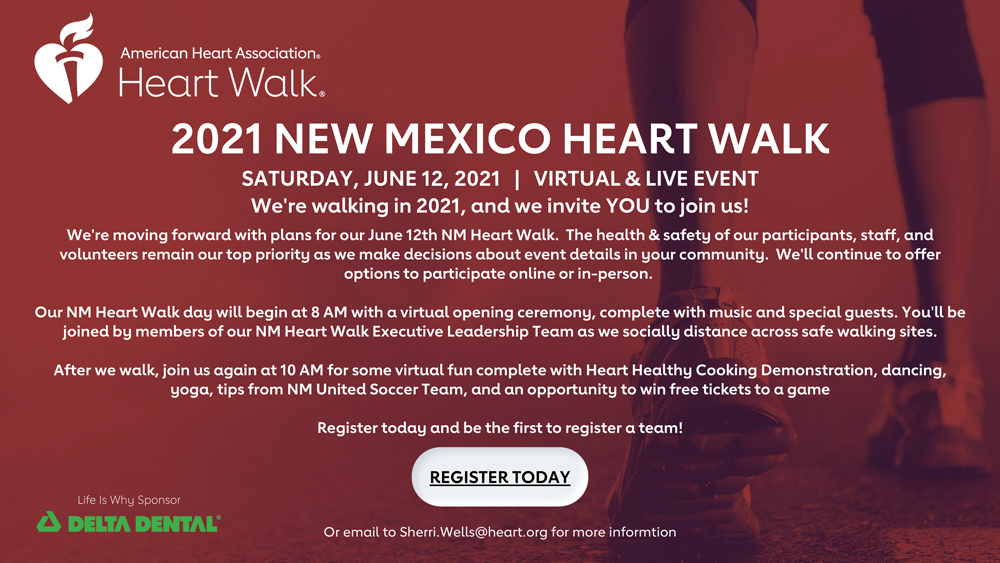 It's all about heart health!

We're talking about the New Mexico Heart Walk – June 21 at a walking trail near you. Join more than one million walkers from across the nation as we all move as one.

You can choose to walk in any of several public walking spaces and enjoy an interactive experience along the way! Help us celebrate those affected by heart disease and stroke.

Click here for more info and to donate today!